Books
Career Development for Engineers and Scientists (1987). Van Nostrand Reinhold.
Publication Date: June 1987 | ISBN-10: 0442263511 | ISBN-13: 978-0442263515
In this introduction to the unique policies, programs, and concerns essential to the management of professionals' careers, individual professionals - from the student facing graduation to the senior person looking at retirement - are introduced to potential solutions to common career questions.
http://www.amazon.com/Career-Development-Engineers-Scientists-Organizational/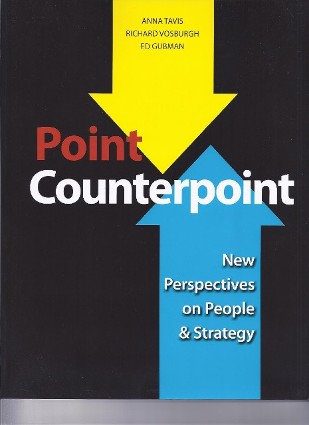 Point Counterpoint: New Perspectives on People and Strategy (2012). SHRM.
Publication Date: May 1, 2012 | ISBN-10: 1586442767 | ISBN-13: 978-1586442767
With 13 sets of debates confronting both large and small companies today, this excellent resource provides critical insights and various perspectives on leading human capital issues that are paramount to managing successful organizations. Written by authors, consultants, academics, and practitioners from across 14 countries, this record addresses various topics, including talent management, organizational effectiveness, leadership development, human resources strategy and planning, and building a strategic human resources function.
http://www.amazon.com/Point-Counterpoint-Perspectives-People-Strategy/